This summer the Olympics are in London, and it should be quite the event. 36 years ago Montreal was the host and this is about my earliest sporting memory. I remember watching parts of it with dad and my grandfather at my grandparents house in Scotland.
I knew nothing of cost over runs, boycotts or for that matter records and gold medals. I just knew this was cool and the grown-ups were getting excited. I wanted to be part of it.
My clearest memory is the stadium itself, looking like a giant flying saucer to this 7 year old. I've visited the Montreal Olympic Stadium a couple of times over the year and had a great night watching the Expos play baseball and Youppi jumping around on top of the visitors dug out.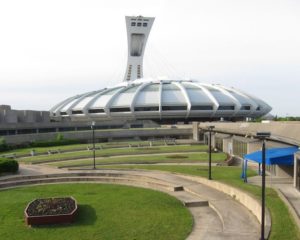 Tweet