I'm a sucker for great museums, there are few better ways to kill an afternoon. I have some favorites, both esoteric and mainstream.  The Design Museum and National Portrait Gallery in London, Musée d'Orsay in Paris, Udvar-Hazy Center in Washington,  the awesome Leonardo da Vinci Museum in Milan and so on.
Clearly it's not a short list and this week it got a little longer when the Getty Center got added.
A great museum is more than just what's inside, the setting should enhance the collection. My favorite example is the Tate modern, enter by walking down the ramp into what used to be the turbine hall of the Bankside power station. This is reuse on a huge scale and the industrial setting complements the collection perfectly.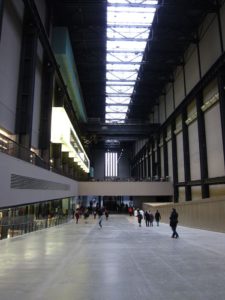 Tweet
Categories:
Personal, Pictures
A-to-Z Challenge, Getty Center, Impressionism, London, Milan, Musée d'Orsay, Museum, National Portrait Gallery, Paris, Tate, Tate Modern, Washington