The best setting maybe?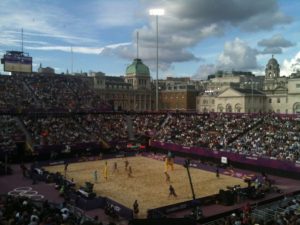 Out of all the venues I've seen in the last 10 days, the Beach Volleyball arena is without question the best. Right in the center of historic Whitehall, behind one stand is the Prime Ministers house on Downing Street, across the street is the  Banqueting House that dates to 1622.
I've no idea who came up with the concept when the bid document was being put together 7 or 8 years ago, but they got it absolutely right.